GoFishGreatLakes is your source for world class walleye fishing. Trophy class smallmouth bass fishing. Fishing reports keep you up to date on the best times to go. Plus, our fishing charters directory will put you in contact with the people who put you in touch with the fish!
Fishing Hall of Fame Member Al Lindner has said that the section of the country with the best fishing for size and numbers includes the states we cover – and we agree!
We're a proud member of the Fishing Information Network.  Great Lakes fishing information, Lake Erie fishing reports, Lake Erie walleye fishing charters, plus angling throughout the U.S. States that border them – Go Fish Michigan, Go Fish New York, Go Fish Ohio, and Go Fish Pennsylvania.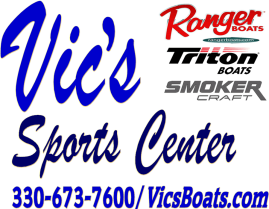 World Class walleye fishing
Western Basin of Lake Erie
SIX(6) 2023 qualifying events
80 Boats = Locked field